Book Review:
 A Guide for the Supervisee
Written by Mary Creaner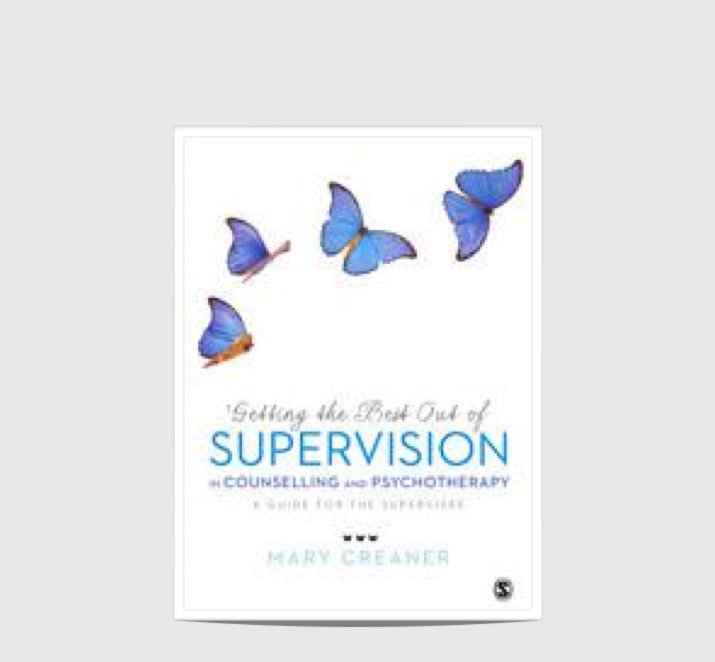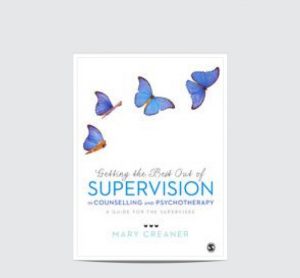 ---
I'm sure if you work with kids or their parents you have lots of books on your shelf just like I do. The books you wouldn't be without and couldn't put down and the books that you didn't quite connect with.
I'm often asked to recommend books by the practitioners I supervise and train so I decided to put together some of my past book reviews. I've got many other titles related to working therapeutically with children I can share with you, both practical and theoretical so look out for more reviews from me.
If you've read any of the books I've reviewed on this page or have book recommendations of your own please leave a comment. I'd love to hear from you.
---
Getting the Best out of Supervision in Counselling and Psychotherapy by Mary Creaner is well researched and written in a lively and engaging style. The author clearly believes clinical supervision is an essential part of counselling training and practice and her knowledge shines from every page.
The book is described on the cover as a guide for the supervisee and suggests it's suitability for a therapist about to embark on a supervisory relationship or an experienced practitioner. The book would also be of considerable benefit to new or more experienced supervisors in my opinion. It covers such a range of topics I'm sure any supervisor would learn something new or supplement their existing knowledge by dipping into the chapters.
Everything you would expect to find in a scholarly text on supervision is included. There are chapters on the meaning and purpose of supervision, the supervisory relationship and different models of supervision. The book also explores ethical, legal and professional issues and much more. I particularly liked the way the book was structured. Each chapter is concise with a series of reflective questions at the end of the chapter and vignettes when appropriate. This is an ideal book for use as a core text on supervision training courses. Additionally, over 20 pages of appendices provide very useful resources for supervisors and supervisees alike.
Many therapists use art, visualisation etc. with clients, therefore, some discussion around using creative techniques in supervision would have been a bonus chapter I would have enjoyed reading. However, I'm a big fan of technology and using web cameras in supervision (e.g. Skype), so it was fascinating to read about a comparative study between online and face to face supervision which found no difference in satisfaction levels or effectiveness.
I enjoyed reviewing this text and would highly recommend it to supervisees, supervisors and those running supervision courses.
Mo Perkins is a Senior Accredited Psychotherapist and Supervisor and founder of Mosaic Counselling & Coaching.